Alcohol-Free Bars / Dry Bars
That seems a contradiction in terms doesn't it?   Surely, it is like a Starbucks without coffee, McDonald's without burgers, Pizza express without dough balls!
But yet in the UK and especially around London, an alcohol-free night out does appeal to those who for whatever reasons, just prefer not to drink and this trend is on the up.
"It's really liberating to create space for yourself and your life where a rowdy party vide doesn't mean a hangover and blurry memories" (L. Bandrovschi)
This new phenomenon is especially interesting to us here at Mr. Fitzpatrick's. We were one of the very first Temperance bars created back at the end of the 19th century to offer an alternative to those battling the "demon drink".
Ashley continues to run the last original Mr Fitz Temperance Bar in Rawtenstall, Lancashire. This has become an extremely popular hangout for families and friends looking for a friendly and fun environment to enjoy the extensive range of traditional and quirky cordials from the traditional flavours such as Dandelion & Burdock or Sarsaparilla to the newer flavours and top sellers such Rhubarb & Rosehip or Yuzu, Turmeric and Lemon.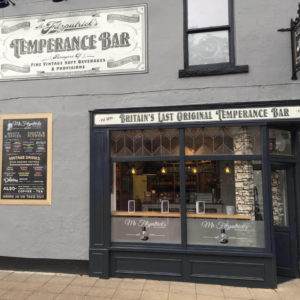 So, have we come a full circle? Well, it's not quite a revival of the temperance movement but there is definitely an increase in the number of people wanting alcohol free alternatives and a huge uptake in the number of bars and restaurants providing great alcohol-free cocktails.
However these new dry bars aren't about trying to attract pledges of abstinence or to shame people who do want to enjoy a drink, they simply want to offer a fun place for people to spend time and enjoy alcoholic free drinks that go far beyond the traditional soft drink options.
In July 2019 Sainsbury's opened the Clean Vic  pop-up, the UK's first-ever traditional pub to serve only non-alcoholic and low ABV drinks. Here you can not only enjoy alcohol-free vodkas and whiskeys but also participate in mocktail making classes in a vibrant environment with zero risks of a hangover the next day.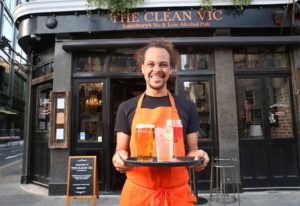 But they weren't the first to roll out this concept.   There are others.
Top alcohol free/ dry bars
Redemption is a dry bar that has proved popular with Londoners with all types of drinking preferences. The bar's motto is "spoil yourself without spoiling yourself", and the alcohol-free 'gastrobar' serves twists on the common cocktail, like the coco-rita, coco-tini, and delicious rum-free mojitos.
In the north-west England city of Liverpool, The Brink is a revolutionary bar that took alcohol out of the equation when setting up their welcoming, creative and space. The Brink is a social enterprise, and all profits go into the community to support those who have suffered from alcohol addiction.
Sobar in the city of Nottingham, is an off-shoot of a charity that helps people in recovery from alcohol and drugs, and many of those employed have been scarred by addiction in the past.
George Street Social is The Road To Recovery Trust's first major project.  They create a safe place for people in recovery, as well as the wider community. Their coffee shop and dry bar is a social hub bustling with friendly faces and the best coffee in town.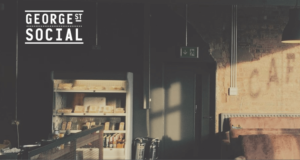 Sober Social influencers
The number of social tags  #soberliving #sobercurious #soberlifestyle trending on social platforms like Instagram is growing and every day there are new account profiles being created especially among the young millennials (aged 24 – 31) supporting and promoting this new movement.
We first spoke with Mille Gooch, founder of at Sober Girl Society back in December last year. At that time she had around 4000 followers. Fast forward one year now she has an army of sober girls and is at almost 55,000 followers strong. Millie worked with Sainsbury's on the launch of the Clean Vic and has hosted a number of highly successful sober events proving to a younger generation that being sober can be fun.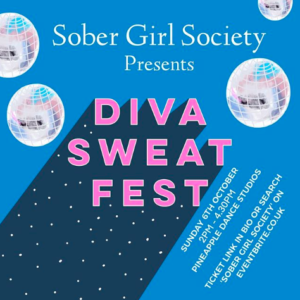 But is it a fad or a change in culture?
While heavy-boozing culture is still alive and well in colleges and young professional enclaves around the world, recent studies and surveys suggest that millennials are in fact drinking less than previous generations.
Go sober for October
Go Sober for October is a  fundraising campaign from MacMillan aimed at challenging social drinkers to change their habits for a month and make some healthy lifestyle changes. It's a campaign that's been gathering much support over the last few years as people encourage friends and family them to go sober for 31 days.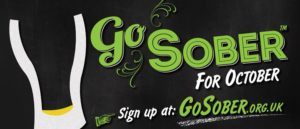 Throughout October we will be sharing with our followers' lots of alcohol-free ideas to prove that sober doesn't have to be boring. You can also download any of non-alcohol cocktail recipes here on our website for free
Mr Fitzpatricks Non Alcoholic Cocktails
If you are interested in stocking any of our cordials or would like to be a brand ambassador, please email  Carrie@mrfitzpatricks.com
Have a great October!
Blog sources:
https://www.bbc.com/worklife/article/20190510-can-you-have-any-fun-at-a-bar-with-no-booze
https://www.hot-dinners.com/201907088567/Gastroblog/Latest-news/sainsburys-no-low-alcohol-pub-london-holborn-clean-vic
Sober Living or Sober Curious?
The trend seems especially on the move with the younger generation with Instagram influencers such as @sobergirlsociety who have seen a surge in the number of followers in the last twelve months. When we first spoke with Millie Gooch last autumn, she had around 3,000 followers, now she has an army of sober girls and is at almost 55,000!
Learn more here
https://linktr.ee/sobergirlsociety
Is the sober pledge for everyone?
Throughout October
Go sober for October
Sober isn't boring – soft drink alternatives
Sources:
https://www.visitbritain.com/gb/en/6-cool-alcohol-free-bars-britain
https://www.dryscene.com/dry-friendly-bar-the-connaught-bar/