Transform your cordials into mouth-watering mocktails!
Not sure about you, but all this time at home, drinking copious cups of tea and coffee is wearing thin now!  There's only so much caffeine one can take! Yet as healthy as water is, that's not hitting the spot either and you're left craving something different.
As the boredom kicks in there's a temptation to crack open a beer or a bottle of wine, but before that, why not first try out a mocktail?  You might be pleasantly surprised!  Find your inner bartender!
There's been a growing trend of people cutting down on alcohol consumption over the last couple of years.  Some argue that Millennials and Gen Zers are drinking less than older generations, in part because of fears related to losing control while drunk and having the evidence shared on Snapchat, Instagram, or Facebook!
"Control has become a key watchword for today's younger drinkers," Jonny Forsyth, a global food-and-drink analyst at Mintel, said in 2017. "Unlike previous cohorts, their nights out are documented through photos, videos, and posts across social media where it is likely to remain for the rest of their lives," Forsyth continued. "Over-drinking is, therefore, something many seek to avoid."  It's certainly an interesting perspective.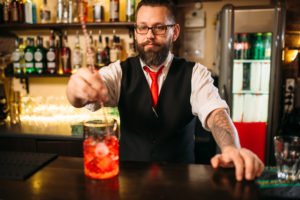 What is a mocktail?
Not everyone wants to drink but that doesn't mean the nondrinkers should be left out and banished to the corner with a can of cola!  Because of the demand for more visually and aesthetically appealing drinks than normal soft drinks, the concept known as "Mocktails" was born. Mocktails, an abbreviation for "mock cocktails". The word "mock" meaning to "imitate or mimic" are imitations of cocktails in the sense that they seem similar to them, but do not have alcohol or any other spirits. They can liven up any lockdown – minus the hangover.
There's still a stigma around people who say they don't drink and we suppose this comes from our culture.   It has always been deemed "cool" to down a pint or to drink as many shots as you can until you literally are "legless". We are famous for our drunken antics abroad and have a bit of a reputation for being a boozy nation.  The more bars and restaurants make non-alcohol options just as sexy as alcohol versions, the more people will feel less stigmatised.
Who invented the Mocktail?
It's impossible to pinpoint who created the very first mocktail but it is believed that the Shirley Temple – traditionally, ginger ale with a dash of grenadine, maraschino cherry and lemon for garnish, named after the famous child actress, first popularised the idea of making soft drinks more glamourous.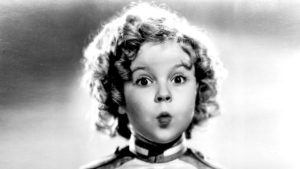 Source: The Story Behind, 10 abr. 2019
What's in a mocktail?
Fruit juices are the main component of the drink that not only provides the taste but also gives a health factor to the beverage. Lemon juice, pineapple juice, orange juice and apple juice are very common in making any kind of mocktail. Usually, packaged juices are included, but fresh fruits are also crushed to give a refreshing taste.
Along with juices, other carbonated drinks cola, lemonade, ginger ale including soda water are used with cordials to create mocktails that have any extra fizz.
To make some rich and creamy mocktails, ice cream, coconut cream/milk or mashed banana is usually inculcated. Chocolate syrup, milk, and coffee are particularly used to make the drinks or the people who like to have a warm kind of mocktail. These ingredients may also be used to make chilled and frozen drinks.
Our Top 10  Mocktail Ideas
Non Boozy Ginger Mojito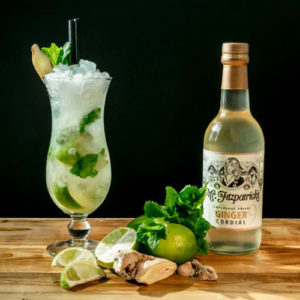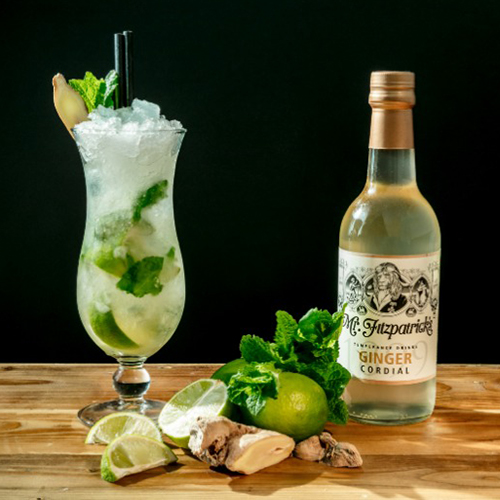 INGREDIENTS:
6 Lime Wedges
8 Mint Leaves
1 Spoon White Sugar
30ml Mr Fitzpatrick's Ginger
Top with soda
METHOD:
Glass: Collins
Ice: Crushed
Process: Build in glass & stir
Mr Fitz Cream Soda Pop Culture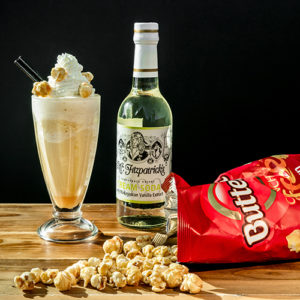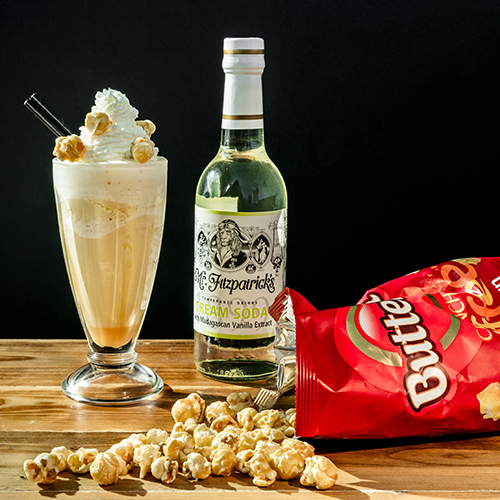 INGREDIENTS:
50ml Mr Fitzpatrick's Cream Soda
50ml Milk
25ml Cold brew Coffee
Scoop Vanilla Icecream
Pinch of Salt
Garnish: Caramel Sauce, Vanilla Whipped Cream & Salted Caramel Popcorn
METHOD:
Glass Sundae
Ice: Crushed
Process: Blend
Mr Fitz Very Berry Root Beer
Mr Fitz Iron Fruit Brew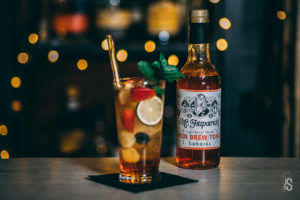 Recipe creation & photography by @justshakeorstir
INGREDIENTS:
40ml Iron Brew Tonic Cordial
2 – 3 Fresh Loime
2-3 Sliced Strawberris
4-5 Slices Fresh Ginger
4-5 Bluberries
Top with Soda Water
METHOD:
Build in glass over ice and garnish with mint
Ye Olde Sweet Shop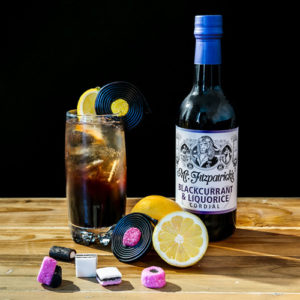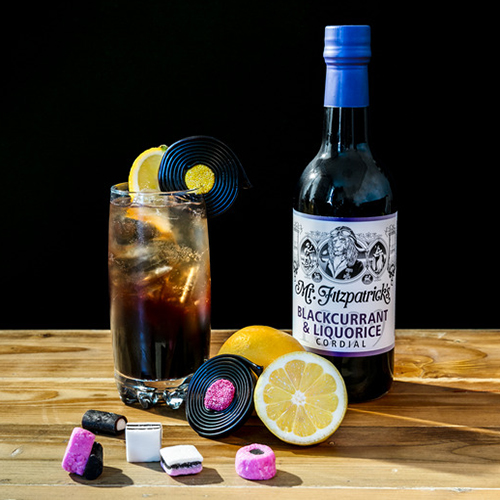 INGREDIENTS
50ml Mr Fitzpatrick's Blackcurrant & Liquorice

25ml Lemon Juice

Top with soda

Garnish: Lemon wedge & Liquorice sweet
METHOD
Glass: Collins
Ice: Cubed

Process: Build in glass & stir
Non Boozy Elderflower Spritzer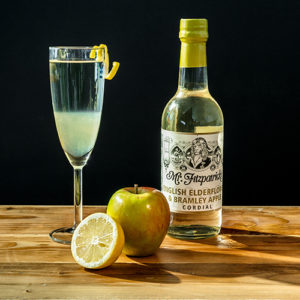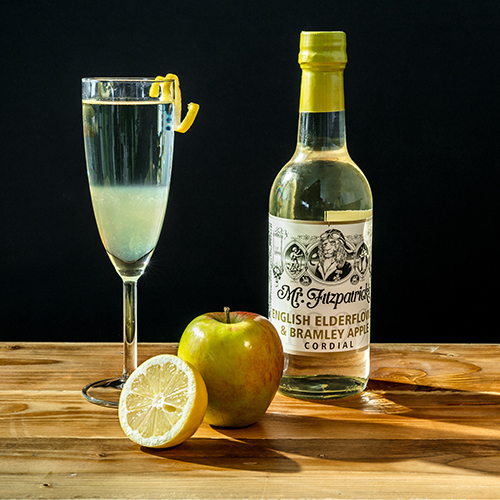 Ingredients:
25ml Mr Fitzpatrick's Elderflower & Apple

Dash of lemon juice

Top with alcohol-free sparkling wine
METHOD
Glass: Champagne

Ice: None

Process: Build in glass & stir
Sarsarpilla Pear Sling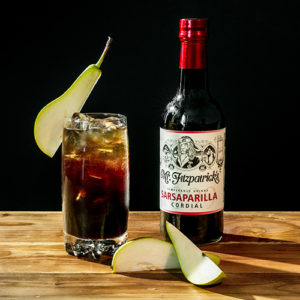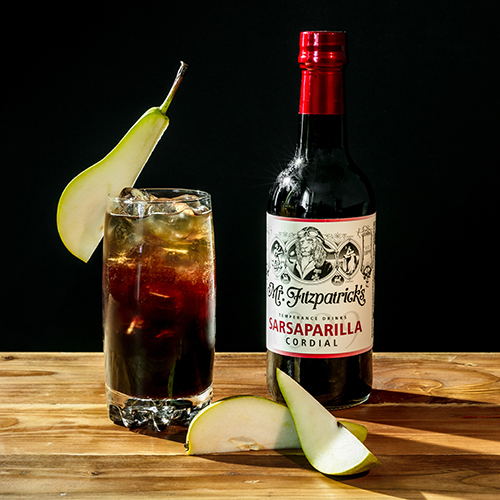 INGREDIENTS
4 Pear Slices

25ml Lemon Juice

50ml Mr Fitzpatrick's Sarsaparilla

12.5ml Sugar Syrup

Top with soda

Garnish: Pear Slice
METHOD
Glass: Collins

Ice: Cubed

Process: Muddle, shake, strain & top
Yuzu & Turmeric Dragon Juice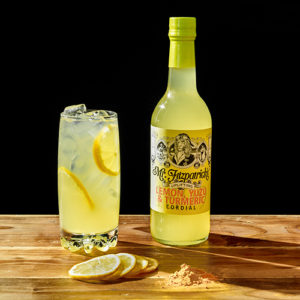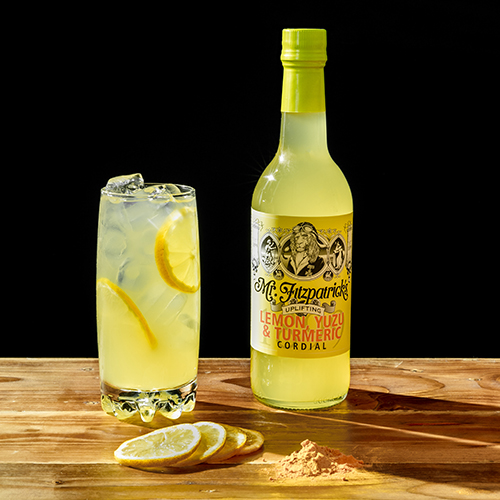 INGREDIENTS
50ml Mr Fitzpatricks  Lemon, Yuzu & Turmeric

10ml Lemon Juice

Top with Dry Dragon Real Kombucha

Garnish: Slice of lemon
METHOD
Glass: Collins

Ice: Cubed

Build up in glass
Strawberry & Kiwi Fruit Tea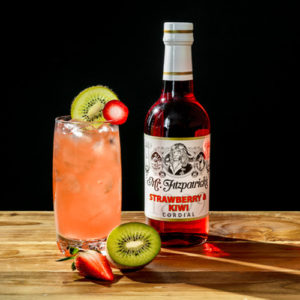 INGREDIENTS
2 Strawberries (Halved)

2 Slices Kiwi (Halved)

50ml Green Tea

37.5ml Mr Fitzpatrick's Strawberry & Kiwi

20ml Lemon juice

Dash Sugar

Garnish: Strawberry & Kiwi
METHOD
Glass: Collins

Ice: Cubed

Process: Shake & Strain
Rhubarb & Rosehip Quencher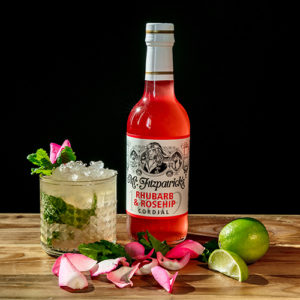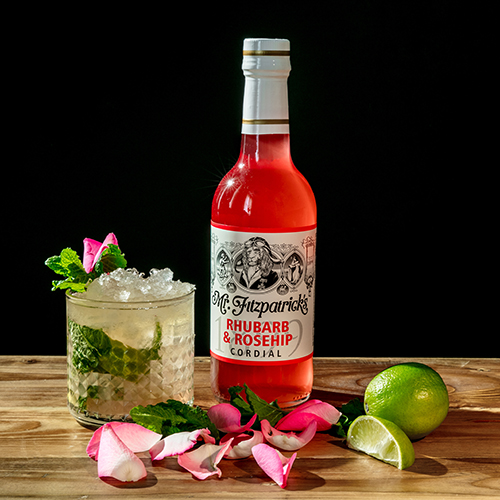 INGREDIENTS
4 Lime wedges

6 Mint Leaves

30ml Mr Fitzpatrick's Rhubarb & Rosehip

Top with Apple Juice

Garnish: Candied Rose Petal, Mint SpriG
METHOD
Glass: Rocks

Ice: Crushed

Process: Muddle & churn
Now going booze-free isn't for everyone and there's nothing wrong with that! But for anyone interested in trying a 30-day sober challenge, get in touch with Sober Experiment 
Their Purpose
We are proactive and want to raise awareness as a preventative measure by promoting physical health, mental health and well-being

We help to give people new coping mechanisms so they don't feel the need to self-medicate and show them how fulfilling life can be without alcohol

The Sober Experiment challenges beliefs around alcohol and we are passionate about removing the stigma attached to sobriety and alcoholism.

We arm you with the facts so you can make informed and educated choices surrounding alcohol

We also provide a safe space to support everyone who chooses not to drink alcohol (either for social, religious, cultural or personal reasons) for people to be a part of and to talk openly and honestly without the fear of being labelled or judged

We have been best friends since high school and drank together for almost 30 years before 'experimenting' with a sober lifestyle that immediately became a permanent fixture. This is when life as best friends just got interesting and we can not wait for you to join us on this exciting journey.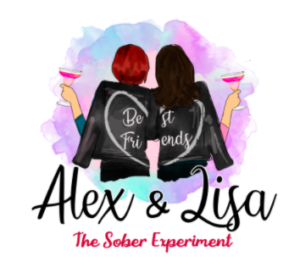 If you are still uninspired, take a look here for even more ideas and inspiration!
https://www.drinkaware.co.uk/advice/how-to-reduce-your-drinking/how-to-cut-down/
https://www.townandcountrymag.com/leisure/drinks/how-to/g785/best-mocktail-recipes/
https://www.bbcgoodfood.com/recipes/collection/non-alcoholic-cocktail
https://www.delish.com/entertaining/g3289/mocktail-recipes/