Mr Fitz cans perfectly portioned drinks for one, in a convenient  250ml can.
Made from ethically sourced Natural ingredients blended with pure, filtered carbonated water to create a refreshing semi sparkling finish.
Vegan & Gluten Free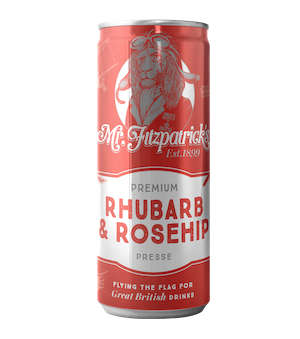 Premium Rhubarb & Rosehip 250ml Cans
Meet the perfect summertime drink, well anytime drink actually! A distinctive blend of English Rhubarb with botanical Rosehip extracts
Refreshing, Sophisticated, Subtle: Mr Fitzpatrick's Premium Rhubarb & Rosehip Presse is the ultimate serving. Simply pour over ice and serve with wedges of lime or use as a delightful mixer and add to your favourite tipple for an elegant cocktail
Then Float away to a happy place…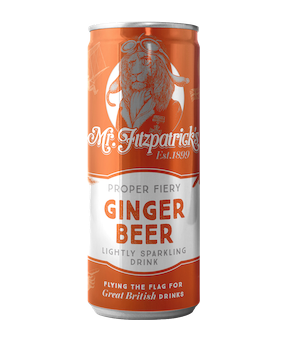 Proper Fiery Ginger Beer 250ml Cans
An authentic 'Proper Ginger Beer' made from ginger root extracts.
Fiery and full of flavour, this spicy little number is a stunning aromatic drink intended for the purists amongst us who love their Ginger with a bit more bite.
Enliven you senses – Serve over ice for a lively & refreshing little number, use as a mixer and add to your favourite tipple.  Create cocktails or mocktails wherever, whenever…